About the fair
6 - 12. march
The aim of the Fair is to promote new editions of fiction,popular, professional and scientific literature, manuals, textbooks, publications for learning foreign languages and children's literature.
Book Fair at the Novi Sad Fair brings together artists from the fields of literature,publishing, education and media. The Fair encourages direct meetings between publishers, writers,literary critics and audience and discussions on current topics in the world and domestic literature.
The most important segment of the Book Fair in Novi Sad is a literary manifestation "Days of Laza Kostić" with the homonymous literary prize.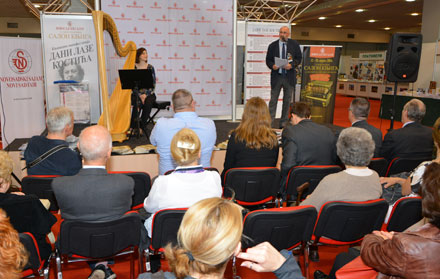 BENEFITS OF PARTICIPATION AT THE BOOK FAIR
Lease prices adjusted to market conditions
The promotion of works and authors on stage of "Master" Hall
Contacts with the business audience
The presence of educational institutions
INTEREST OF THE PUBLIC AND EXPERTS
Fiction and "hit" books
Literature for children
Business contracting