The International Fair of Hunting, Fishing and Sport – more commonly known as Lorist – and Fair of Tourism will be held for the 50th year.
The Fair of Hunting and Fishing, Fair of Horticulture and Ecology, and the Fair of Horse Breeding will be held September 30 – October 7, 2017, and the Fair of Sport and Tourism takes place October 5-7, 2017.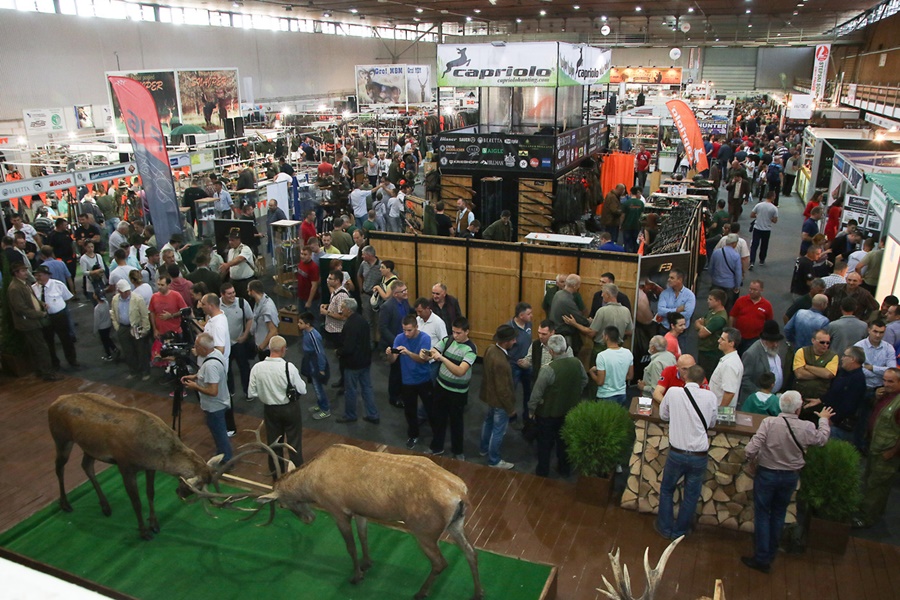 Hunting and Fishing Expo will bring industry professionals and people with passion for hunting, game and nature together. Exhibitors will showcase their latest from all key areas of the industry like hunting gear and fishing equipment. The broad ranging conference program will feature industry experts offering their insight about the industry's focus points to provide attendees with valuable information. Marking its 50th anniversary, the Fair of Hunting and Fishing will host the National Gamekeeping Trophy Exhibition which was last held back in 1996, and will feature the most outstanding exhibits measured by the CIC system followed by a hunting dog show.
The International Fair of Horticulture and Ecology Show exhibitors will be exhibiting at Novi Sad Fair Hall which will be turned into a huge park area, featuring a series of educational workshops and seminars that will help attendees get their gardening season underway.
The major focus point of Lorist and Tourism Fair is the Danube region with the Tourism Fair event organized around inbound tourism and exhibitors introducing different types of event experiences, followed by B2B gatherings of both local and foreign exhibitors and visitors to the Fair.
The 2017 Tourism Fair will also host Hospitality and Tourism Career Days Event, which is expected to present individuals with career opportunities in tourism and hospitality and some of the popular highlights will include specialized areas catering to different tourism sectors, Speaker Corners where tourism expert will share their success stories and guidelines on how to make hospitality business sustainable for a long time to come.
One of the branches of Lorist – Sports Expo – will feature industry professionals, sporting goods manufacturers and vendors, sports clubs, societies and associations as well as private sports and recreation clubs, physical medicine and rehabilitation centers. The Serbian Ministry of Youth and Sports and other line departments engaged in operating the national sports policy will join forces with outstanding corporations to support the sports programs and events through various sponsorship opportunities. The expo will also host a series of both indoor and outdoor sports competitions followed by numerous edutainment sports, leisure and health activities.