Althought vendors and exhibitors of farming machinery are still doing number crunching, 19 companies and members of the Business Association of Agricultural Machinery Importers and Exporters reported having sold €5 mil. worth of farm mechanization at the 84th Annual Agricultural Fair, Novi Sad. Additional €10 million worth of preliminary invoices have been submitted to the state grant aid for purchasing agricultural machinery applicants. With Serbian farmers purchasing 70 million dollars' worth of mechanization in 2016 alone estimates show the Fair's sales figures make up a staggering 20 percent in turnover.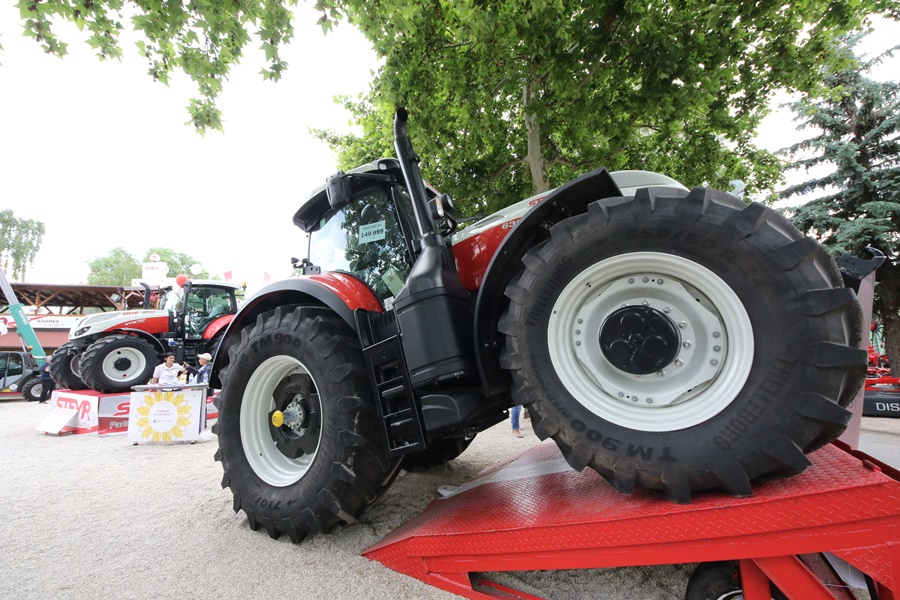 Ministry of Agriculture Props Up Agricultural Industry

The Ministry of Agriculture and Environmental Protection hosted a pavilion at the Master Hall at this year's International Agricultural Fair in Novi Sad, Serbia. Their aim was to inform the general population of the activities they do.
"We in the Ministry are very happy with the fair," said Jasmina Miljkovic, Ministry Representative. She commented: "We had a lot of visitors, mainly farmers and landowners, coming up to our pavilion seeking information on local and national grant aid schemes for purchasing farming mechanization and on the Young Farmers Start-up Grant Scheme. I believe there's a huge untapped potential of millennials farmers. We had an honor to be visited by the Japanese Ambassador to Serbia, H.E. Juichi Takahara, followed by their Official Residence Chef who prepared and cooked top Japanese national dishes that were available to visitors for consumption.
The organic produce and geographical indications exposition was also supported by the Serbian Ministry of Agriculture and Environmental Protection.