Novi Sad Fair hosted the second Diplomacy Day event. About thirty different embassy representatives were presented with the Fair's event calendar and the turn of events by Fair's Chief Executive Officer Slobodan Cvetkovic. Among them were the embassies of: Russia, France, Italy, Japan, Morocco, Palestine, Malaysia, Slovakia, Romania, Croatia, Bosnia and Herzegovina.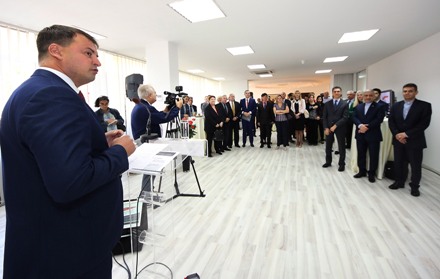 Pointing out to Fair's long-standing tradition of hosting exhibition events, Cvetkovic said it took years of hard work, dedication and faith to achieve success like this.
This year, the International Fair of Hunting, Fishing and Sports, Lorist, is marking its 50th anniversary. "After 50 years of business, Novi Sad Fair attributes its success to the ability of its leadership to continuously foster change and adapt quickly to the new markets as they emerged in the world", said Cvetkovic. There's another anniversary underway. As the biggest and most significant expo event, the International Agricultural Fair (IAG) marks the 85th anniversary next year. Offering a one stop opportunity to see and compare a multitude of hands-on demonstrations from the latest farm machinery to the day-to-day supplies available for today's farming decisions, it's a showcase of agricultural equipment, products and services. It's the premier event for professionals who gather annually for networking, education and fun. The 84th Annual International Agricultural Fair, held this May, drew some 1,500 exhibitors and thousands of attendees, which speaks to its unprecedented popularity among farming enthusiasts.