International Fair of Hunting and Fishing, International Fair of Tourism, Sports Fair and the Fair of Ecology, i.e. International Fairs "Lorist", one of the most beautiful and attractive venues that are organized in this region, has been seen by 30,000 visitors. The number of those who have been at Novi Sad's Fair during the last five days is the same as the previous year, although the fairs lasted one day longer then.
About 450 domestic and foreign exhibitors presented themselves, there was a range of business meetings and B2B meetings, presentations and promotions held, "Hosted Buyer Programme" (meetings between tour-operators and the exhibitors) was conducted, a mutual offer of Serbian national parks was presented and dozens of other events. The participants came from 20 countries: Austria, the Republic of Srpska, Bosnia and Herzegovina, Montenegro, Denmark, Greece, India, Israel, Hungary, Maldives, Germany, Norway, Portugal, Russian, Romania, Serbia, Slovenia, Spain, Turkey and Croatia.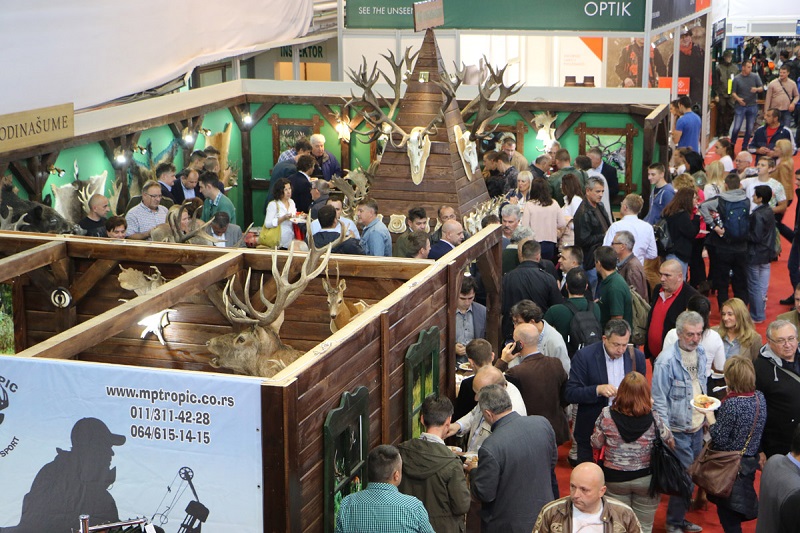 Both the exhibitors and the visitors were leaving "Lorist" satisfied. Those who presented themselves made a good business and made contacts with potential business partners, and most of them pointed out that they expect the realization of conducted conversations in the weeks after the Fair. Not only could the visitors see at one place a complete offer from all fields of the Fair, but also to participate actively in some of sports disciplines that were promoted at the Fair of Sports.
There was a Gift Game organized for the visitors with the tickets purchased, and 53 valuable gifts that had been provided by 15 exhibitors were awarded.
The general sponsor of International Fairs "Lorist" is the company "Generali osiguranje Srbija". The Fair was supported by the City of Novi Sad, City Administration of Environment Protection, City Administration of Sports and Youth, Provincial Secretariat of Commerce and Tourism, Provincial Secretariat of Sports and Youth, Provincial Secretariat of Urbanism and Environment, Provincial Secretariat of Agriculture, Water Economy and Forestry and Ministry of Trade, Tourism and Telecommunications.