The Fair of Ecology was a huge classroom this year, where workshops and educational presentations were held in order to raise awareness about the significance of environment both at children and adults.
The stand of City Administration of Environment Protection was a central place in Aula, and according to workshops which kids from Novi Sad's kindergartens and elementary schools participated in, it was clear that they know very well what recycling is and how to preserve nature. At the stand of the public company "Vojvodinasume" it could be heard about the significance of nature and its wealth, where many left it obtaining a certificate of "Forest Explorer".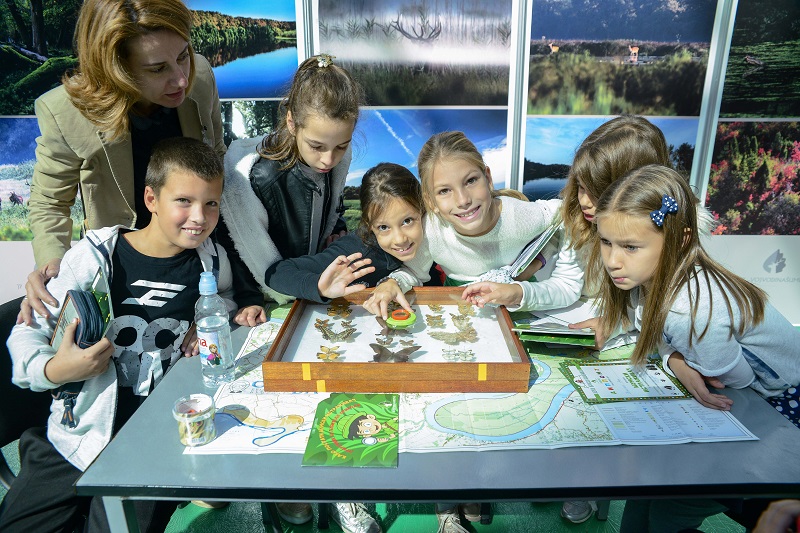 Association of Vojvodina's Green Movement and Association of Novi Sad's Green Movement (orig. "Pokret gorana") were also very active. Provincial Secretariat of Urbanism and Environment drew special attention to the importance of waste separation. All over the Fair there were recycling bins placed for plastic, paper and glass.
During the Fair, plastic caps were collected, because their sale and recycling will help purchasing the equipment for disabled people. The campaign was organized by Association "Cepom do osmeha".