The Sports Expo, the third in a row, was opened yesterday at the Novi Sad Fair, within the International Fairs "Lorist". According to the Mayor of Novi Sad Milos Vucevic, the key message of this event is the importance of proper growing up and development through sports.
– The City of Novi Sad and a large number of partners are organizing for the third time at the Novi Sad Fair one of the most cheerful and joyful fair events – the Sports Expo, a fair dedicated to all those who would like to do sports or are already doing it – Vucevic emphasized. – This is especially significant for me as a mayor, because my presence here provides me with a quick "charging of batteries". I believe that very soon we will have to expand the space capacities at the Sports Expo, because more and more will be invested in school sports, but also more than before.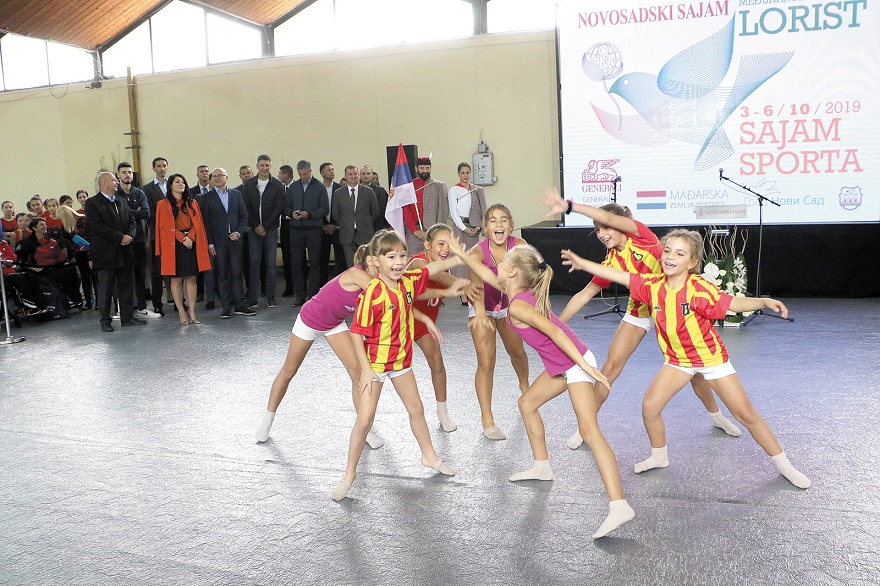 The opening of the Sports Expo was also attended by numerous national team members, who were awarded by the audience with applause.
– Many thanks to the top athletes of the national teams, who represent our country in world and European competitions in the best possible way – the Mayor of Novi Sad added. – Not everyone can be a national team player, not everyone can be a top athlete, but everyone can do sports and recreation, because the goal of sport is not only the highest professional achievement, but above all healthy growing up and personality formation, i.e., sport is certainly the most natural and the best way of socialization into a society.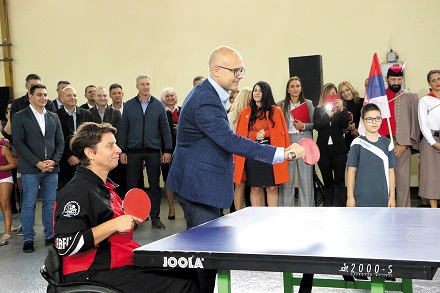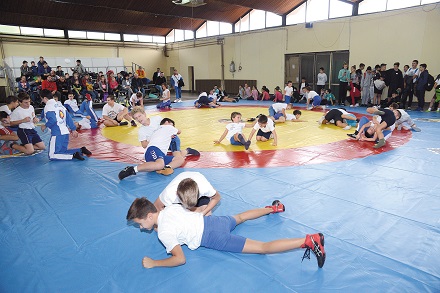 The coach of the Serbian national volleyball team Slobodan Kovac being a successful and trophy athlete himself used the opportunity to say that he spent the most beautiful days of his career right in Novi Sad.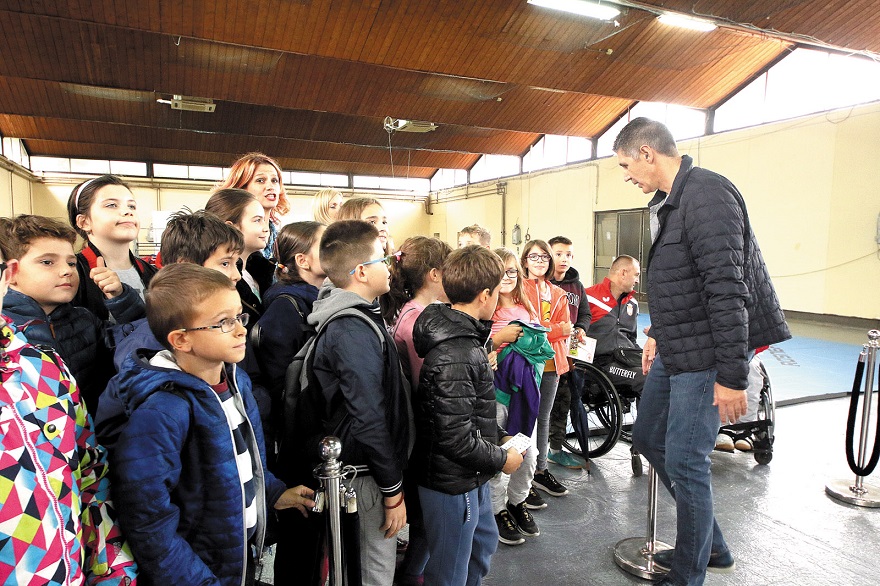 – It is great to promote sports through an event such as the Sports Expo, and since Novi Sad is also a sports city, it is quite expected that this event is happening in it and that it becomes a venue with continuity – Kovac said.
According to the CEO of the Novi Sad Fair, Slobodan Cvetkovic, the Sports Expo is an opportunity to promote the sporting spirit, foster perseverance and values, and thus achieve the right results.