Cycling tourism and spa tourism are the biggest potentials of Vojvodina and Serbia, the Serbian Deputy Prime Minister and Minister of Trade, Tourism and Telecommunications Rasim Ljajic said opening the 52nd International Tourism Fair in Novi Sad.
– Of the total foreign exchange income from tourism in Serbia, about 15 percent is generated in Vojvodina, and considering the total opportunities that Vojvodina has in terms of tourism, it is certain that this figure can be improved – Ljajic said. – This is an opportunity to try to apply the tourism development model applied by Hungary. I believe that with a new investment plan, we can make our potentials realistically feasible. We can use the Hungarian model in the development of cycling tourism, as two bicycle corridors pass through Vojvodina - EuroVelo 6 and EuroVelo 13.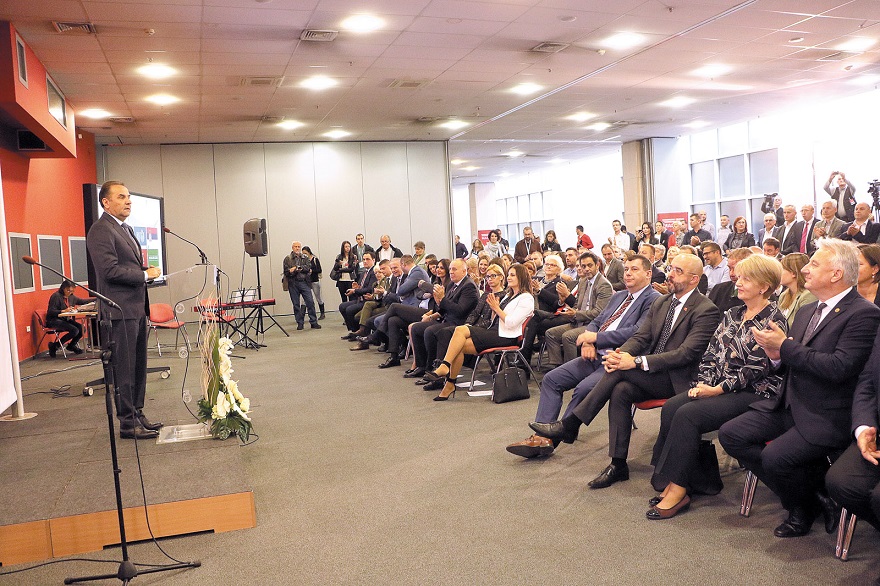 Ljajic also indicated that Serbia wants to increase the tourist traffic between Hungary and Serbia. The aim is to create a joint tourism product with Hungary that will attract tourists from China.
The Deputy Prime Minister of Hungary, the Lorist Partner Country, Zsolt Shemyen, emphasized that this event provides an opportunity for further enhancement of cooperation between the two countries.
– We want Serbia to become a member of the European Union as soon as possible, and our experience and difficulties we have learned a lot from can be of a great help to Serbia along the way. The cooperation between our countries is excellent and can certainly be expanded in the field of tourism, and if together we can offer more to potential guests, we should not miss this opportunity – Shemyen said.
The Deputy of Provincial Government and Provincial Secretary for Economy and Tourism, Ivan Djokovic, said that the growth tendency being recorded confirms that Vojvodina and Serbia have strategically decided to develop tourism as an economy section.
– We have done a lot regarding the infrastructure development, we also started big projects and adopted the first tourism development strategy of Vojvodina. A contemporary tourist, who mostly comes from China and other Asian countries, sees this region as a tourist destination and that is why it is important to create a tourist offer together – Djokovic said.