About the Fair
About the Fair
International Agricultural Fair is the largest and most important exhibition of agriculture in Central and South Eastern Europe. For 85 years, it has been the leading event in Novi Sad, Vojvodina and Serbia. It is so much more than an exhibition. Its modern concept stimulates trans-national and business cooperation, integrates improvement of knowledge, production and development of science. Along with these, the Fair promotes significance of innovations and represents the synthesis of experiences and achievements in Serbian agriculture, it provides strong support for Serbian economy, and its overall contribution and importance can be measured through accomplishments of exhibitors attained under its roof.
Exceptionally important segment comprises business and professional gatherings, focusing on the most current topics, together with unavoidable transfer of knowledge and experience. Direct meetings of businesspersons from all over the World, taking place at the Fair's International Business Meetings AgroB2B, are witnessing increase in numbers of participants every year.
Working Hourse: 9 a.m. to 7 p.m.
Family Day - Friday, 18th May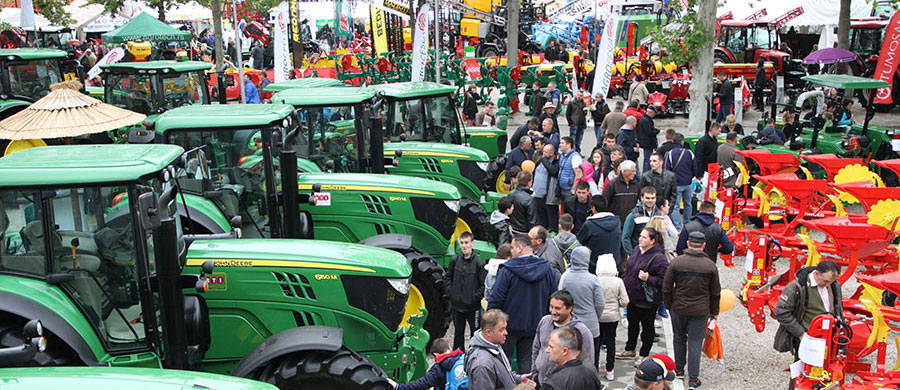 EXHIBITION SEGMENTS
Agricultural machinery, equipment and parts 36%
Food and beverages 10%
Machinery and equipment for food processing industry 9%
Cattle breeding 11%
Plant production 9%
Commercial structures and facilities for processing, final processing and storage in plant production 11%
Organic agricultural production 2%
Packaging 2%
Renewable energy sources 2%
Financial services 2%
Institutional and associational services 2%
Other 4%
ACCOMPANYING PROGRAMS
Agro business Career Days
Agro test site
Cattle auction
Show jumping competition
Carriage driving competition
Horse-shoeing competition
Harnessing competition
Carriage show and promotion of child drivers
Small animals exhibition
Cattle Breeders' Day with Ceremonial procession of prize cattle
Equestrian Day
Champions' Evening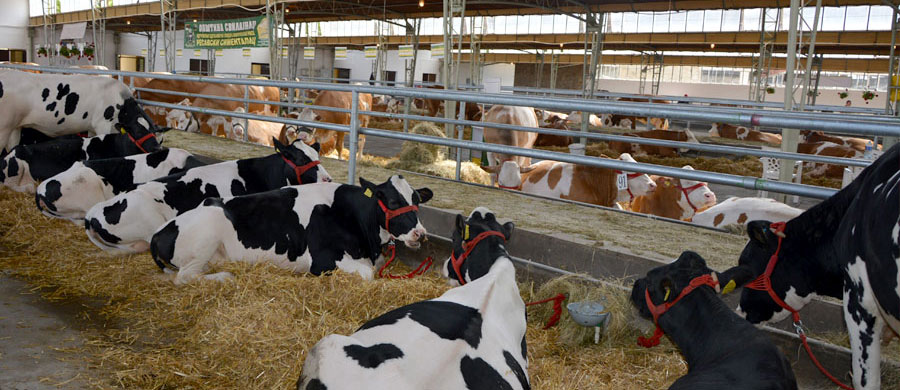 Features of the 84th International Agricultural Fair
Accomplished excellent direct sales during the Fair
Number of concluded businesses and signed pre-contracts to be executed in the post-Fair period higher than the previous year
Exhibition space expansion of 10% compared to previous year
Bigger agro mechanisation exhibition
More exhibits at the National Cattle Breeder's Day
More exhibitors at exhibitions of organic and products with geographical origin labels
Increased number of foreign participants;
A large number of official visits (Russia, Germany, Japan, Slovakia, Czech Republic, Turkey, Switzerland, France, China)
Additional contents created for professional and wide audiences
Agricultural Fair of 2017 in numbers
Open exhibition space: 47,000 m²
Covered/closed exhibition space: 11,000 m²
Number of exhibitors: 1,500
Direct exhibitors from 26 countries
Ten joint exhibitions of companies from: Austria, Bosnia and Herzegovina, Czech Republic,France, the Netherlands, Italy, Israel, China, Hungary and Spain
Livestock exhibition: 5,000 m²
Products and services quality appraisal in 30 commodity groups
Number of registered visitors in 2017: 140,000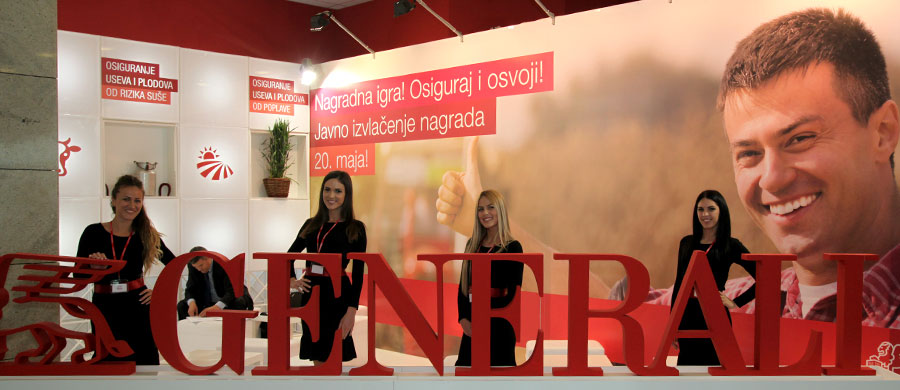 MOBILE APPLICATION
Participating in the Agricultural Fair entitles companies to have their general information included in Novi Sad Fair mobile application. Direct communication between exhibitors and visitors during and after the Fair, as well as personalized advertising, are also made possible. Companies which are not exhibitors may also advertise using the application.
Visitors can search for exhibitors by commodity group or company name, whereasfinding one's way around the Fair is made easier using a mobile phone, tablet or laptop computer.